Finance
·
Kettering
·
Hybrid Remote
Management Accountant
HR Solutions are a fast-growing HR and H&S Consultancy and need someone to take control of the company finance to support the business in delivering its strategic objectives.
Hours: 40 hours per week
Contract: Permanent
Salary: c£45,000 dependent on experience
Location: Kettering / Homeworking
The Company:

HR Solutions are a fast-growing HR and H&S Consultancy providing a variety of HR and Health and Safety Services to small and medium sized business across the UK. HR Solutions have a very strong service offering backed with numerous awards for our customer service.
We have grown organically as well as through merger and acquisition.
This role is to help to run the finance operations across the group of companies.
The Role:
The objectives of the job holder, initially, will be to take control of the company finance department, to ensure that the department delivers an excellent support service to the business. 
It is important that the Management Accountant drives accurate, timely and efficient information that is not only compliant but highly commercial to support the business in delivering its strategic objectives.
The job holder will be expected to support the business with overall monthly MI and ad hoc information requests and take personal responsibility for the analysis & interpretation of company financial information, and to develop the financial strategy of the business in conjunction with the shareholders.
Main Duties
1. Budgeting & Forecasting
• Assisting in the preparation of annual budgets
• Assisting with the monthly forecasting and annual budgeting and updating rolling forecasts in the management accounts.
2. Business Improvement Initiatives
• Reviewing customer margins and challenging any significant margin variations
• Working closely with non-finance Managers to ensure the financial information is accurate
• Establishing areas for operational improvement within the business and supporting the Board and Senior Management Team in delivering improvements
• Ensure that all finance team activities are carried out to agreed timetables and to appropriate standards of accuracy.
• Improving processes and implementing controls, specifically reviewing the month end processes and making improvements to eliminate any non-value adding activities and reviewing financial controls and processes and making agreed changes where necessary to ensure that financial and management controls are in place, communicated and effective.
3. Production of the monthly management accounts
• Producing the monthly management accounts and executive board report and analysis consistent with the commercial aims of the business on a timely basis, including reviewing actuals costs against budget and providing commentary where necessary. This will include hands-on activities including:
• Reconciliation of nominal ledger account
• Reviewing and processing monthly journals including prepayments and accruals
• Maintaining other reconciliation schedules required for both balance sheet & profit & loss reporting to ensure all are fully reconciled before month end closure
• Maintaining fixed asset register and posting monthly depreciation journals.
4. Production of an Executive Board Report monthly
• Ensuring that accurate and timely financial information is available to the Board.
• Reporting on monthly figures
Working with the individual members of the finance team the job-holder will be expected to ensure effective management of key finance functions including:
VAT Management
• Producing, reviewing and processing, VAT Returns
• Dealing with HMRC queries and reporting any findings.
Debtor Management
• Client invoicing
• Statement production
• Assisting with client bank reconciliations.
Creditor Management
• Reviewing weekly supplier payments and authorising payment on the banking system
• Reviewing and authorising ad-hoc payment as and when they are needed
• Supporting the collation of information for R&D Tax credits
Cash Management
• Oversight of the maintenance of data to enable cash flow forecasts to be produced
Payroll
• Processing monthly payroll journals and reconciling salary, PAYE & NIC control accounts and reconciling figures with HMRC records
• Producing, reviewing and processing PAYE submissions.
Skills, Experience & Attributes
CIMA/ ACCA/ACA Qualified
Strong Finance Manager or Financial Controller experience
You will also need excellent communication skills and the ability to interpret meaningful information to non-financial Managers
Have a continuous improvement mentality and the ability to drive change
Looking for a role where you can develop and grow with the business for the long term
Self-motivated and able to work in a professional target driven environment
Confident relationship builder
Ability to work towards targets and goals
Computer Literate
Experience of using Xero
Experience of using a CRM Database, preferably Dynamics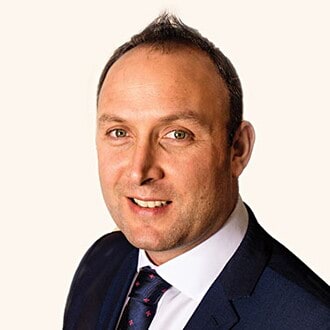 What do we get up to?
We have a great team environment at HR Solutions, thanks to our wonderful colleagues. From baking competitions to charity walks, company days to virtual murder mysteries, we all enjoy getting involved with social and charity events.
About hrsolutions-uk
We're an award-winning HR, Health & Safety and Payroll consultancy. We're experts in the field, having delivered HR consultancy services for more than 20 years.
We're a passionate team, dedicated to building great relationships with our clients. We work with SMEs across a multitude of sectors, who need support managing with managing their workforce.
In 2022 we won Feefo's Gold Trusted Service award for our customer service, and our team has won multiple awards for leadership and advice.
Our growing team is at the heart of what we do, and we pride ourselves on training and developing our staff, helping them to achieve their career aspirations.

Finance
·
Kettering
·
Hybrid Remote
Management Accountant
HR Solutions are a fast-growing HR and H&S Consultancy and need someone to take control of the company finance to support the business in delivering its strategic objectives.
Loading application form